Do you want to be able to create and utilize lighting in a way that makes your photos pop but are not sure exactly how light affects your images?

How would you feel if you could create stunning portraits just like the ones you see online and in national magazines.
What if I told you one of major secrets to capturing eye catching work was knowing how to use flash in your photography.
Flash in a flash is the perfect course for any photographer who wants to learn how to take control of the lighting during portraits and take their photos to the next level.
Let's remove the fear out of using your flash and cover everything from turning on your flash for the first time to using multiple flashes in the same photo.
Gone are the days where you needed an expensive studio filled with pricey lighting equipment to take great shots. You will see that you can create incredible portraits with less than $100 in flash gear that will give you a huge advantage over your competitors allowing you to start charging more for your work.
Come with me to real location photoshoots where I shoot where you will shoot! My garage, living room, public places, local parks.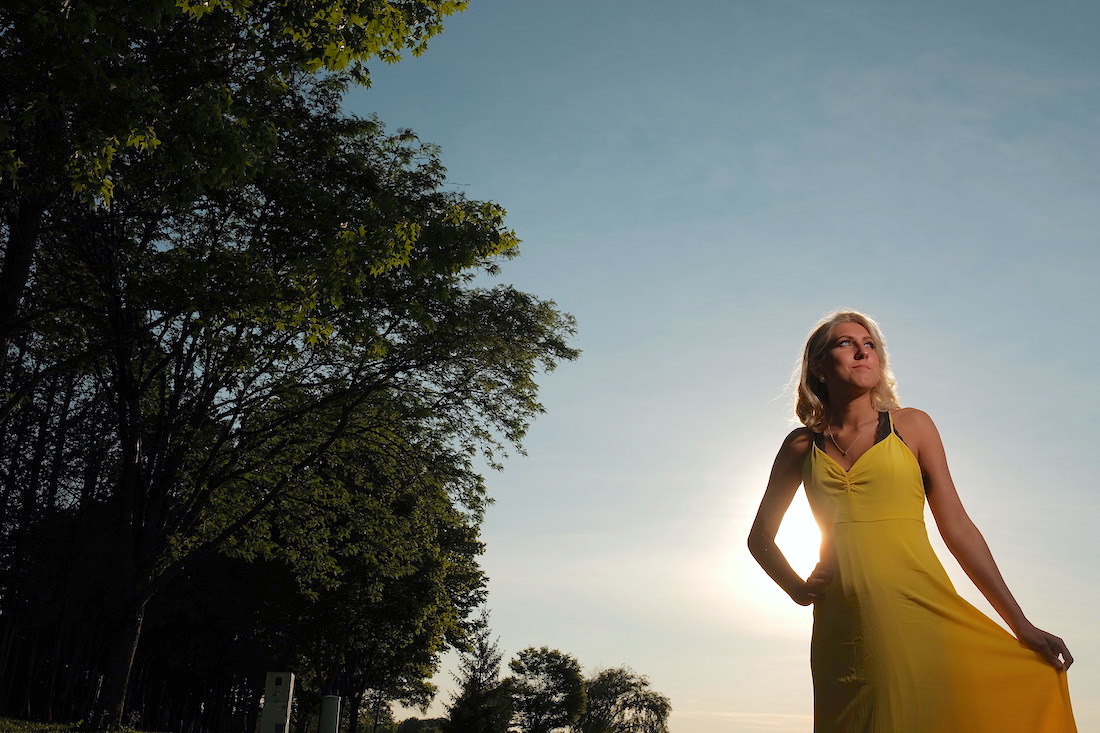 If you are like most photographers, you are a visual learner and that's why I will take you on location with me to see what camera settings I use to set up beautiful flash portraits, step by step!
There are two types of photographers, those who are happy just taking lack luster photos, and those who want their work to stand out. I bet you're a bit like me and want to be in that second camp.
This course is perfect for those with busy lives or children and was designed to pack as much info in each lesson to teach you everything you need to know in an hour and 45 minutes worth of HD instructional videos.
It's my promise that by the end of this course you will know how to use your flash both on camera and off camera confidently to create unique portraits anywhere!

---
---
What You will learn from the Flash in a Flash course.
The Different types of flashes and what they are used for
3rd party vs camera manufacturers flashes
The only 3 reasons you will ever need to use flash
Where to put your flash
On camera vs off camera flash, and when to use them
How the batteries you use can affect your flash performance
Exactly what settings to use and WHY to use those settings
The only 2 qualities of light and how to use them
How to use multiple flashes at the same time
And how to fix common mistakes when editing
---
---
What do you need to take this course?
All you need for this course is your DSLR or Mirrorless camera and a flash.
Don't have a flash yet? No worries! Check out my guide to the best flash gear for any budget.
Best Off Camera Flash Gear For Any Budget!

---
---
Still not convinced? No Problem

If you buy this course and are not absolutely 100% satisfied, email me within 30 days and I will give you all of your money back!
So you have two options, keep scrolling and let your photography grow stale or sign up for this course and start taking eye catching photos that your friends, family, and clients will rave about.
Below is the power of flash photography!